Manning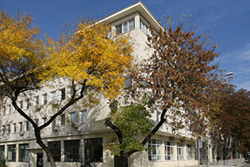 The Manning Department of Navibulgar has been carrying out its services in a professional way since 1889.

The main activities of the Manning Department include recruitment of officers and ratings, organizing crew changes, developing cadet's program and programs for the qualification and training of the staff on board, constantly improving the working and living conditions on board of the ships as per market requirements, convinced that success is directly predetermined by highly qualified and motivated specialists on board and in the office.

We are recruiting and maintaining a large number of qualified Bulgarian seafarers for service on our Principals and company owned fleet as per STCW'95, ISM and ISPS Code requirements.



Our Crew represents an extremely professional selection of seafarers among seagoing officers with considerable marine experience and practice. Besides, our seafarers are regularly examined by State Marine Department of Bulgaria in order to certify their qualification and licenses.

Due to our ongoing growth we are constantly seeking qualified and ambitious crew members. Our consultants have the knowledge and expertise to help them successfully secure their career in the Marine Industry with Navigation Maritime Bulgare.