Sale & Purchase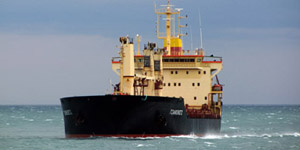 The Sale & Purchase Department is a dynamic and energetic team of open-minded and experienced in-house brokers, always operating in compliance with new tendencies in the shipping market and especially in the newbuilding and second-hand market. Our specialists negotiate the sales and purchase of tonnage predominantly owned by NAVIBULGAR®. The team is led by committed managers, ensuring that the best service and value are provided to meet our clients' demands. The team is in a position to assist and share their expertise and advise potential clients on all relevant issues related to the newbuilding and the sale and purchase matter.

Newbuilding contracts and Purchase of second-hand vessels - Constantly renewing its fleet S&P Division is a key factor to NAVIBULGAR® in order to develop and execute its prosperous business.
Secondhand Sales
The division covers a wide range of activities from circulating of the vessel for sale/purchase to physical delivery of the same.
Demolition Sales
We are also proactive in demolition dedicated to the recycling of tonnage to the cash buyers and ship breaking yards worldwide.