Operation Management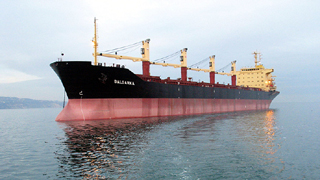 The Operations Department of Navigation Maritime Bulgare deals with the following activities:


Safe operation of all own, managed and chartered vessels
Execution of charter parties and COA after they are fixed by Chartering Dpt
Preparation of "Voyage Instructions" for the Master
Appointment and instruction of agents, surveyors, towage services etc.
Responsible for the safe carriage and delivery of the cargoes
Negotiation and control over all voyage related costs (fuel, disbursement accounts, cargo surveys etc.)
Invoicing and timely collection of all charter related incomes
Constant control over the movement of all own, managed and chartered vessels
Provides and supports continuous education of the personnel
Negotiate agency, towage etc. contracts
Participates in meetings with Charterers, Brokers, Agents, Towage Companies etc.
The Department consists of department manager, eight vessel operators and three specialists document control (economists) . They are high-degree educated specialists with a wide experience and extensive practice in operation, most of vessel 's operators have experience at sea and Master Mariner degree.
The Department is directly subordinated to the Director Chartering and Operations and works in close co-operation with the chartering dpt, technical dpt, supply IT and communications dpt, crew dpt, accounting dpt, insurance dpt and legal dpt.