Agency Service - NAVIAGENT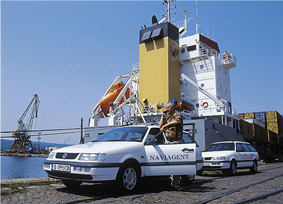 Naviagent is Navigation Maritime Bulgare's shipping and forwarding agent, established in 1988, exclusively servicing all NMB vessels in Bulgarian Ports as well as ships, operated by foreign owners. Naviagent offers a complete, comprehensive service to shipowners, shippers and receivers through the professional, highly experienced staff, meeting all their requirements before, during and after a vessel's stay in Bulgaria. Prompt attention, complete understanding, sound advice and timely attendance are given to all clients for all types of vessels, cargoes, passengers and documentation.

Fully dedicated to providing a first class agency service, Naviagent enjoys the confidence of various prominent shipowners and charterers.